"Guess who made the Bad New's Top 10 list for 2010?"
Another 12 months of hip hop, another 12 months more, these are the artists, DJ's and other people in the hip hop industry that made names for themselves. So check out these names, I put on the list this year and always feel free to give your input on that I missed. And as always, the names are not in order. There is no number one. Either you did something or didn't.
Nicki Minaj– A couple years ago when I spoke to "The Minaj" she was relatively unknown unless you were a fan of the Come Up DVD's. But I told her that if she sticks with Lil' Wayne and he gives her a chance, she could be in the top 5 rappers 5 years from now. The only thing I got wrong was that she did it sooner. Nicki Minaj had a crazy year jumping on features, shutting down shows, holding down the Boss Lil Wayne while he was away for a few months and getting everyone excited over her debut album Pink Friday which sold 376,000 copies its first week making it the highest selling album for a Female MC in 10 years. Yes, she had some beef with Lil Kim, but it didn't slow her down and it looks like the plan came together and now she is out and ready for 2011. She will be making those goofy faces all the way to the bank.
Eminem – Don't call it a comeback… call it a recovery. The Detroit rapper did it again making 2010 the best year he had since the early 2000's when he was dominating with the Slim Shady LP's. With a successful album before Relapse, Eminem overdid himself on this latest album Recovery which went platinum and sold 1.1 million albums to this date. Also with a successful concert with Jay-Z in Comerica Park and Yankee Stadium and slick cameos in TV and Movies (my favorite one was when he punched a coked up Vince in Entourage), Eminem is once again proving to us that if you have something to say, people will listen. What's next for Eminem in 2011? Who knows?  The sky's the limit, but if he did half of what he did in 2010, there is no doubt he will make the list again.
Diddy – Yes the Mega Media Mogul had a storied year in the industry and by industry, I mean in the movies and music. Diddy spent much of the year trying to get us on the Las Train to Paris which sort of worked selling 65,000 records in the week thus surprising a lot of people who thought the album would do less than expected. Also Diddy had a good year in the movies playing an insane music head opposite Jonah Hill and Russell Brand in Get Him To The Greek which debuted at number two in the box office earlier this spring. Also he got us to buy Ciroc and Diddy Beats. 2010 was not a bad year for one of the most polarizing figures in Music today.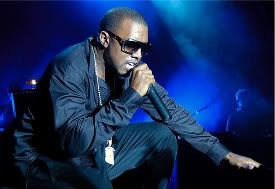 Kanye West – Kanye West has never not made the Badnews10 and the reason why is because he keeps doing all this ill stuff that won't keep us from not talking about him. With spending most of his time being associated with Taylor Swift, Yeezy wasn't about to go out like "no punk". From scolding Matt Lauer on the Today Show for playing the clip to handling rumors of him paying his ex Amber Rose to hush about their relationship, 2010 was a tumultuous season. With all that though, Kanye still managed to shut down the BET Awards, and even the MTV Music Awards (can't believe they let him back in). But if you take that away, Kanye West still managed to created his blueprint, My Beautiful Dark Twisted Fantasy which sold a whopping 600k+ in the first week. Also he released a very artsy movie co- starring now girlfriend model Selita Eubanks and even did a voice-over for a cartoon character on the Cleveland Show. Now it's anybody's guess what Kanye will do for 2011, but mine is he will cuss out Tim Mcgraw or Jay Leno on his show. Think that's a wild guess?  Well, never guess anything normal when it comes to Kanye West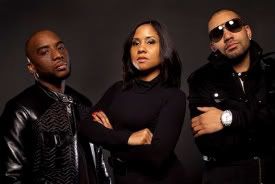 The Breakfast Club – What was New York City's own Power 105.1's main objective in taking out the evil empire Hot97? Well, if I were general manager up there, I would get three of the most popular DJ's and somehow get them in a studio with a mike and let them go in. And that's exactly what Power 105.1 did this year when DJ Envy, Charlemagne Tha God and Angela Yee got together and formed the Breakfast Club (a morning talk show). Now given their experience and presence in the industry, all three were former co-hosts and now they are their own bosses. And for only being together for less than a couple months, they managed to created controversy with the Diddy vs. Charlemagne thing and recently they went in on their rival from Hot97 DJ Cipher Sounds about his Aids and Haitian women comment. For some reason I don't think they will never run out of topics and I can see a bright future for the three in 2011, but out of my young life, I think this is one of the best, thought out morning shows of all time.  Just so you know, I did an intern for KOA 850's Mark Andrews show back in 2004 and I thought that that was one the best put together show of all time when I was there.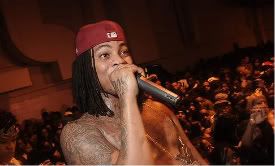 Waka Flocka Flame – Yes, the most talked about name in 2010 makes the list because of two things, buzz and more buzz. Besides having a weird ass name, Waka managed to keep our attention with such hits as Oh Let's Do It, Hard In The Paint (which was Jam of the Week on MTV with half of the lyrics were edited out, so it made no sense to me) and the club smash hit No Hands. Waka destroyed the Internet being one of the top searched people on most popular search engines this year. Also funny clips kept us entertained like when he got paid in counterfeit bills and when he went on 106 and Park and was asked the dumbest question of the year to a rapper about voting while gave an even dumbest answer in retort. All in a day's work for the young man who had a on again off again music relationship with his mentor Gucci Mane. Even his mother made waves, so much so that one of his videos was spoofed with the "Commander-in-Chief" rapping to one of his beats. What will happen in 2011 for him? Who knows? Maybe he will be relevant. Maybe he won't. But either way 2010 was his time and he took full advantage of it.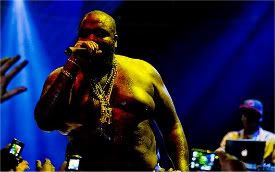 Rick Ross – Thanks to this guy, he made Big Meech and Larry Hoover mainstream names by working the charts with his latest album Teflon Don which debuted at number two but could have been number one had it not been for Eminem. Either way, Rick had a stellar year surviving beefs while evading threats from the real Freeway Ricky Ross for use of his name and likeness. He had good singles out that helped him stay current such as MC Hammer and Aston Martin Music, but with all this mess he had going on, I guess Teflon Don would be a fitting name for his album. What will he do in 2011? I don't know, a couple beefs here and there and maybe a song here and there. He just might be ok, but let's hope his current beef with Jeezy doesn't escalate so stay tuned… BO$$!
Drake – With one of the most talked about debuts in history, Drake made sure he didn't disappoint his fan base and delivered on Thank Me Later one of the highest selling albums of the year. From selling us Sprite and Kodak Cameras, Drizzy Drake had an exceptional year touring and promoting the album while even getting a man to cry at his album release signing at a Best Buy In NY. From rumors of being with Rihanna to singing about heartbreak and the champagne life, Drake has established himself as a true entertainer and made his Jimmy character a mere footnote. What is he going to do in 2011? The same thing he did in 2010, try to take over the world and Since critics have pegged him as the next Jamie Foxx (except Jamie doesn't rap), you might see him in a couple of movies soon. There was a rumor that he was suppose to play the main character in the Gears of War game but if he does, let's hope he doesn't mess it up.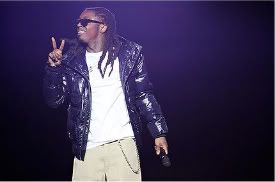 Lil Wayne – You see the Young Money theme on the list? That's because Lil Wayne made sure he broke bread with his crew.  Even while being locked up for a year, He still managed to drop single after single for the radio.   I Am Not A Human Being debuted at number one on the hip hop charts. Weezy had a long 2010, and hopefully he stays out for 2011 to dominate again. Wayne makes the Badnews10 as half artist half A&R quarter Businessman and quarter tattoo canvas. Good job, Wayne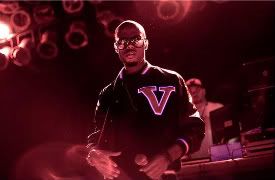 B.O.B. – When I had a chance to talk to him, I didn't have any predictions for him but if I had talked to him a week later after Nothing on You dropped, I probably would had said he would be a breakout artist for 2010 and he would earn his Grammy nod as well as make a killing at awards shows in the future. BOB or Bobby Ray had a very good year with his album the Adventures Of Bobby Ray and the singles attached, but if you look at the track record of just the award nods he received this year alone from the BET Awards, MTV Europe Awards, Soul Train Awards, and the Grammys, I would be playing favorites if I had chose Jay-Z over this guy. What's on deck for the guitar playing rapper in 2011 is anybody's guess but just don't let him fall which happened to be the smartest move TI made all year
Who did I miss? I know I missed some. So let me know on the comments below or on my twitter page @Badnewswins. Have a happy new year and please don't drink and drive and support your local artists.